Bring balance, relaxation, and well-being to your life!
We provide mobile massage therapy (in-home massage therapy, corporate massage therapy, event massage therapy, and chair massage services)
Choose your style of massage therapy from relaxation massage to deep tissue massage
Reduce your pain, stress and tension
Increase your relaxation, inner peace, and energy
You receive your full massage therapy time with us guaranteed (your time starts when you are on the massage table)
We bring everything needed for your massage therapy including heated massage table all you have to do is provide a quiet & comfortable space
Your first visit begins with your registered massage therapist taking your health history so we can accurately determine the most effective treatment for you
Your feedback is welcome and we do our best to ensure you are receiving the best service for you
Pricing
Please contact us for current pricing and to work out a customized plan that works for you and your family and your benefit plan(s).
TESTIMONIALS
Here's what some of our clients had to say.
BENEFIT COVERAGE
All our therapists are RMT's (Registered Massage Therapists), LMT's (Licensed Massage Therapists) and provide valid receipts for health benefit plans.
GIFT CERTIFICATES
available
If you have any suggestions or comments on other services you would be interested in please
CONTACT US
.
Copyright © 2006 TURTLE MOON MASSAGE & WELLNESS
Powered by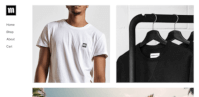 Create your own unique website with customizable templates.